Why Should You Use AI Chatbots on your Website?
"The early bird gets the first worm, but the wisest bird gets the fastest one."
― Matshona Dhliwayo
The internet is a prominent place, and it's easy for visitors to get lost in the shuffle. After all, you compete with millions of other websites for their attention. If your website can't stand out from the crowd, it may be time for an update. These automated talking bots, also known as AI chatbots, can help— allow you to deliver information at the right time, in a format that makes sense to your visitors.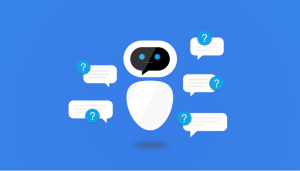 When you use AI chatbots on your website, you're engaging with your visitors in a personalised and valuable way. This increases their likelihood of completing the sales funnel and buying from you!
Al Chatbots are an inexpensive marketing tool that can save your business time and money while improving the customer experience. You can use them to answer questions about products or services, provide customer support, collect feedback, and sell products via social media platforms like Facebook Messenger or WhatsApp.
AI chatbots are revolutionizing digital marketing by allowing businesses to interact with customers through conversational interfaces rather than traditional websites or apps. 
As stated by Insider Intelligence, in 2024, consumer retail spending via chatbots worldwide will reach $142 billion as they allow companies to improve customer engagement by delivering personalised experiences based on user behaviour and preferences rather than forcing everyone through a predetermined path.
Here are a few reasons why Chatbots are the new trend in town!
AI Chatbots are Present Online 24/7
Chatbots are available 24/7, which means you can count on them to provide your website and visitors with information and support anytime. A chatbot talks to you and interacts in your website's native language through any channel, including mobile, desktop and voice.
Additionally, AI chatbots are capable of translating between multiple languages. This feature allows the chatbot to be helpful to users from diverse cultural backgrounds who may not speak the same language as you or your staff members.
AI Chatbots Can Handle Multiple Requests At The Same Time
If you currently have a live chat on your website, only one customer can likely talk to the chatbot simultaneously.
Nearly 40% of internet users worldwide prefer interacting with chatbots to virtual agents.
With an AI Chatbot, customers can ask more than one question at once—in fact, they can ask as many questions as they like in any order. The AI Chatbot will then process all those requests concurrently and respond to them in real-time.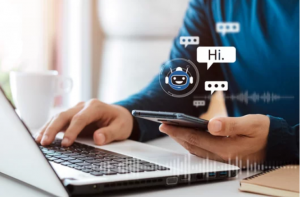 If your business has multiple departments or locations across different time zones, you don't need to worry about staffing each department separately for 24/7 support (and paying for it). You can set up one bot that will handle all incoming customer messages no matter where they come from or what content is being asked about!
AI Chatbots Can Answer  Questions
There are questions about products and services, company information, policy information, or anything else that would be helpful for a customer to know. AI Chatbots can answer more complex questions as well.
AI Chatbots Provide an Increasingly Personalized Experience
AI Chatbots interactions with customers and provide an increasingly personalized experience.
For quick chat AI

AI Chatbots for customer support.

AI Chatbots can be used to gather feedback & customer sentiments  that is then analyzed and shared with the organization's decision-makers to improve their product or service offerings, reduce costs, increase revenues, etc.

Finally, they can even automate tasks such as providing marketing advice based on your business's specific goals (e.g., decreasing cart abandonment rate).
Use Chatbots to Generate Leads, Feedback and Provide Customer Support
A chatbot is a great way to help customers find the information they need and answer simple questions. They can also be used for more complex interactions, including booking appointments, making reservations, process an application  or even creating a  an offiical   quotation for your products or services.
Chatbots can Handle Multiple Requests at Once
Sending an email to a customer service representative is not always convenient or appropriate, especially if you have multiple questions or requests you want to be answered immediately. A chatbot can handle many requests simultaneously, so each request will get resolved faster than traditional methods such as emailing or calling customer service directly! This can save time while giving your customers an easy way to get answers when needed most – during peak times when demand increases such as holidays/sales, etcetera."
Conclusion
Al Chatbots are becoming a big part of the online world—and if you want to leapfrog ahead of your competitors and give your customers the best possible experience at all your online touch points (Website, Instagram, Facebook Messenger site and the popular Text Messaging Apps), it is time to implement the AI Chat Bot. Implementing theAI Chat Bot will free up the valuable time of your employees, ease their workload and energy and allow them to devote themselves to core business activities for growth and success. AI chatbot on your website,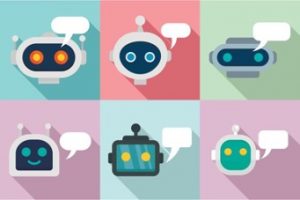 Not only will they help you answer questions and make sales, but they'll also give you valuable insights into how your customers think and what they need—so if you want to learn more about them now (or later), we personalise the best AI chatbot for your website, get in touch with us now, and we'll help you out!