Key Chatbot Statistics You Should Follow in 2023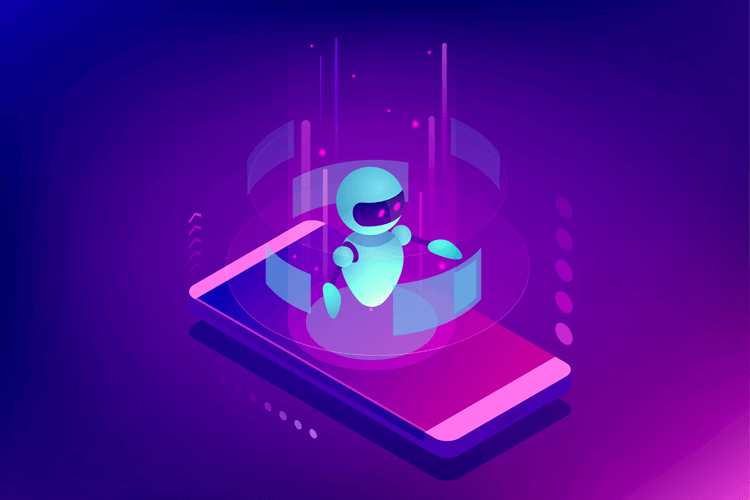 Is your business struggling to provide exceptional customer service on your website? Is your support centre exhausted by answering repeated questions again and again?
Natural language processing (NLP) algorithms and machine learning have enabled AI-powered chatbots to interact with potential customers with actual dialogue and guide them toward conversion. It is the sole reason why big businesses have started investing in Conversational AI chatbots. It provides real-time service and a seamless experience with 24/7 automated support.
Chatbot statistics show that companies now choose to invest in their future, and AI data science solutions have become the need for business. Chatbots were destined to rule the eCommerce industry because they can reduce costs and increase efficiency. COVID became another reason for the unprecedented digitization boom and surge in incorporating chatbots. The chatbot benefits statistics show the game-changing advantages of instilling this tool.
10 Chatbot Statistics 2023
According to Business Insider's astonishing chatbot statistics, the global chatbot market is anticipated to grow from USD 2.6 billion in 2019 to USD 9.4 billion by 2024. It is a rough estimation after looking at the current numbers, but many believe this is just the tip of the iceberg. The most astounding chatbot industry statistics will compel you to invest in the technology to reap its benefits.
27% of customers are more comfortable with Artificial Intelligence supported tools
– thrivemyway.com
Earlier, people used to fear machines could work like real-life people, but the tide has turned. Customers now prefer to talk to humanoid robots to resolve their queries quickly. From the healthcare industry and retail to finance and education, AI-powered chatbots provide seamless virtual customer service across all business sectors.
87.2% of Customers reported having an overwhelming and positive experience with the chatbot
– Drift
This chatbot statistics figure is a clear indication that, indeed, the majority of people are satisfied with interacting with an Artificial intelligence tool. However, a small percentage of people -12.8%- reported having a poor experience.
The primary motivating factor for adopting chatbots is to considerably reduce waiting time
– Tidio
E-commerce businesses are increasingly interested in pursuing AI-powered chatbots for a number of reasons, but 69% of them stated that quick replies to the customer and short waiting time is the top reason. This service led to saving their own time on repetition of customer-oriented tasks (43%) and requiring their webpage to be available and responsive (39%).
Chatbots are built to answer 80% of common queries
– IBM
Modern chatbot incarnations can address a huge variety of questions compared to what initially they were built to handle –only basic requests. It is essential to note that many companies would appreciate it if their real-life customer service agent responds correctly 80% of the time, so imagine how much a business can reduce its cost if a chatbot could do the same job. Although a trained professional can address customers' complicated requests, they can be utilized for more valuable tasks.
Customers are more likely to interact with a chatbot in US retail market
– Statista
A recent study shed some light on chatbot usage statistics in the US industries that have adopted the tool to engage with customers. The research indicates that the retail industry leads the list with 40%, followed by healthcare at 22 %, utility at 21%, and financial institutions at 20%. COVID-19 played a significant role in the increasing trend of chatbot usage, specifically when the pandemic brought the world business to a standstill for two long years.
It is estimated that by the end of 2022, chatbots will answer 90% of banking and healthcare queries
– CNBC
These are two major industries that interact with a huge volume of consumers on a daily basis. It was the time of the need for these sectors to step up their game and adopt chatbot technology. It has not only helped them to increase their efficiency but also rewarded them with cost savings.
Almost 64% of people agree that the best feature of a chatbot is the 24/7 service
– Drift
Accessibility has become so important for businesses to thrive, and chatbots are doing just that. Chatbots have created an immersive world where people do not have to rush to the business to contact them during the 9-5 working hours. Along with prompt responses, chatbots are available 24 hours a day and seven days a week, making our lives so much easier.
eCommerce chatbot statistics show that 1.4 billion people are using chatbots
– smallbizgenius
The above figure shows that people are now quite well aware of a chatbot. More than a billion people are using the tool and are highly satisfied with the service. From addressing basic queries, it has now ingrained itself to become one of the most competent AI tools in the eCommerce business world and will only grow further.
The USA is a hotspot for a chatbot
– Giva
No surprise there that the US – the land of stars and stripes caters to the majority of the world's chatbot consumers with 36%, followed by India at 11% – a nation heavily invested in technological services. Then comes Germany with 4%, the UK with 3%, and the fifth rank holder is Brazil with 2%.
Two-thirds of the workforce who use chatbots now utilize more time on complex tasks
– Salesforce.co
Businesses outsource work to others, so in-house teams can focus on more challenging tasks; similarly, deploying chatbots has become a game changer for customer service agents. Chatbot statistics revealed that using AI tools enabled 64% of agents to allocate more time to resolving difficult problems.
Paving the way for the Future
The world is moving forward, and despite reluctance, most industries are adopting AI-powered chatbots to increase efficiency and save huge amounts of costs linked with customer service. The above key chatbot statistics for 2022 reveal many reasons to invest in AI chatbots. The chatbot statistics show endless facts and figures to prove the future of the business. Do not make mistakes; chatbots are the financial winner– contact Dbix now for details and step up your customer service game.